Popular Spanish Verbs
We have full conjugation tables for the 221 most popular verbs in Spanish, in all 18 tenses and 3 moods. See the complete list below, including full English translations. Looking for more? Our mobile app (free to download on iOS and Android) has over 1,500+ verbs!.
Get full verbs tables for these and 1280+ more verbs with our mobile app!
Note on sample sentences: we provide sample sentences for most of the verbs above (see them by clicking through to a specific verb). The majority of these sentences and translations are sourced from Tatoeba's open source sentence library. The data is released under a CC BY 2.0 license. We really appreciate the efforts of Tatoeba and their users in open sourcing these sentences.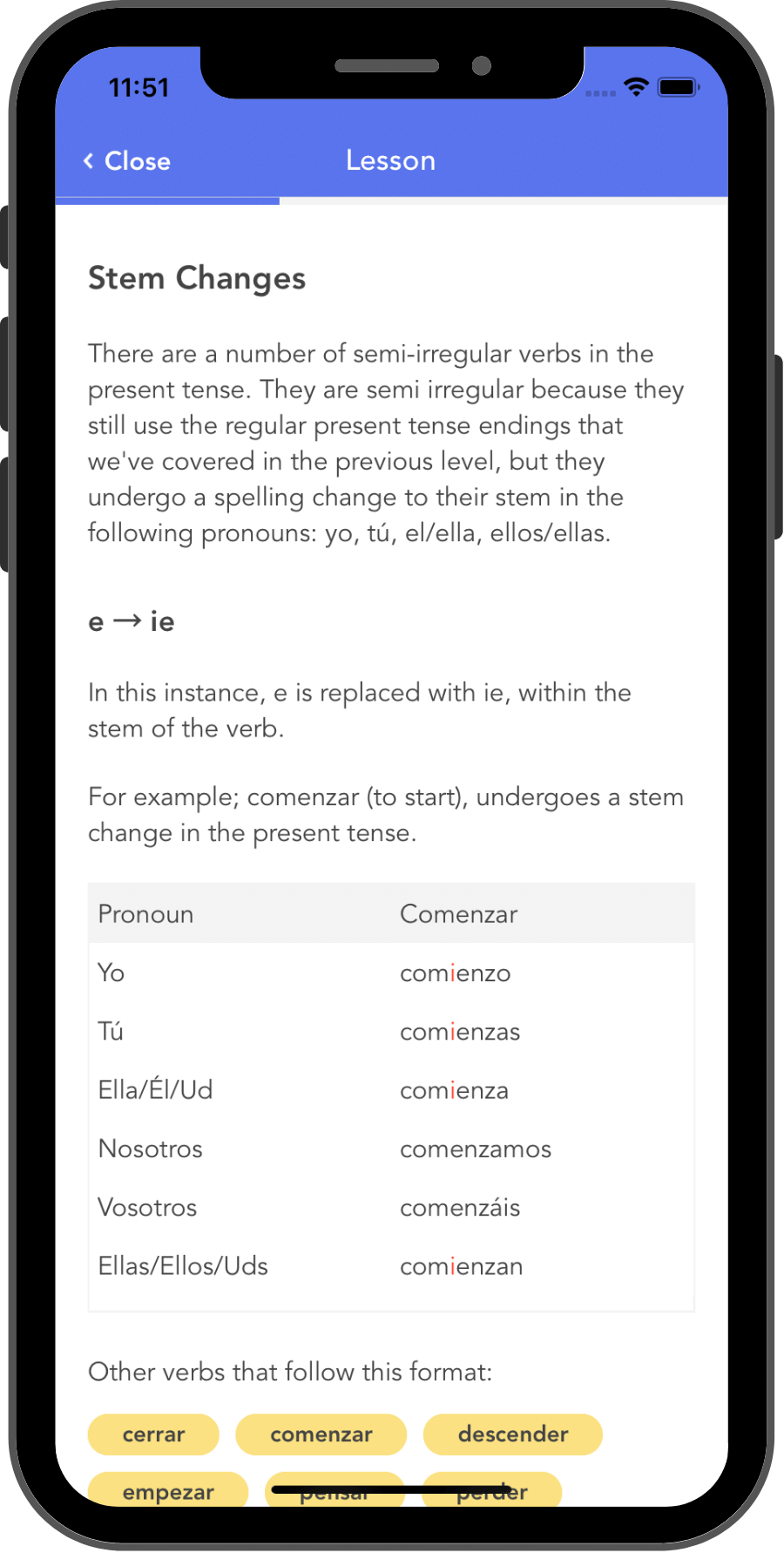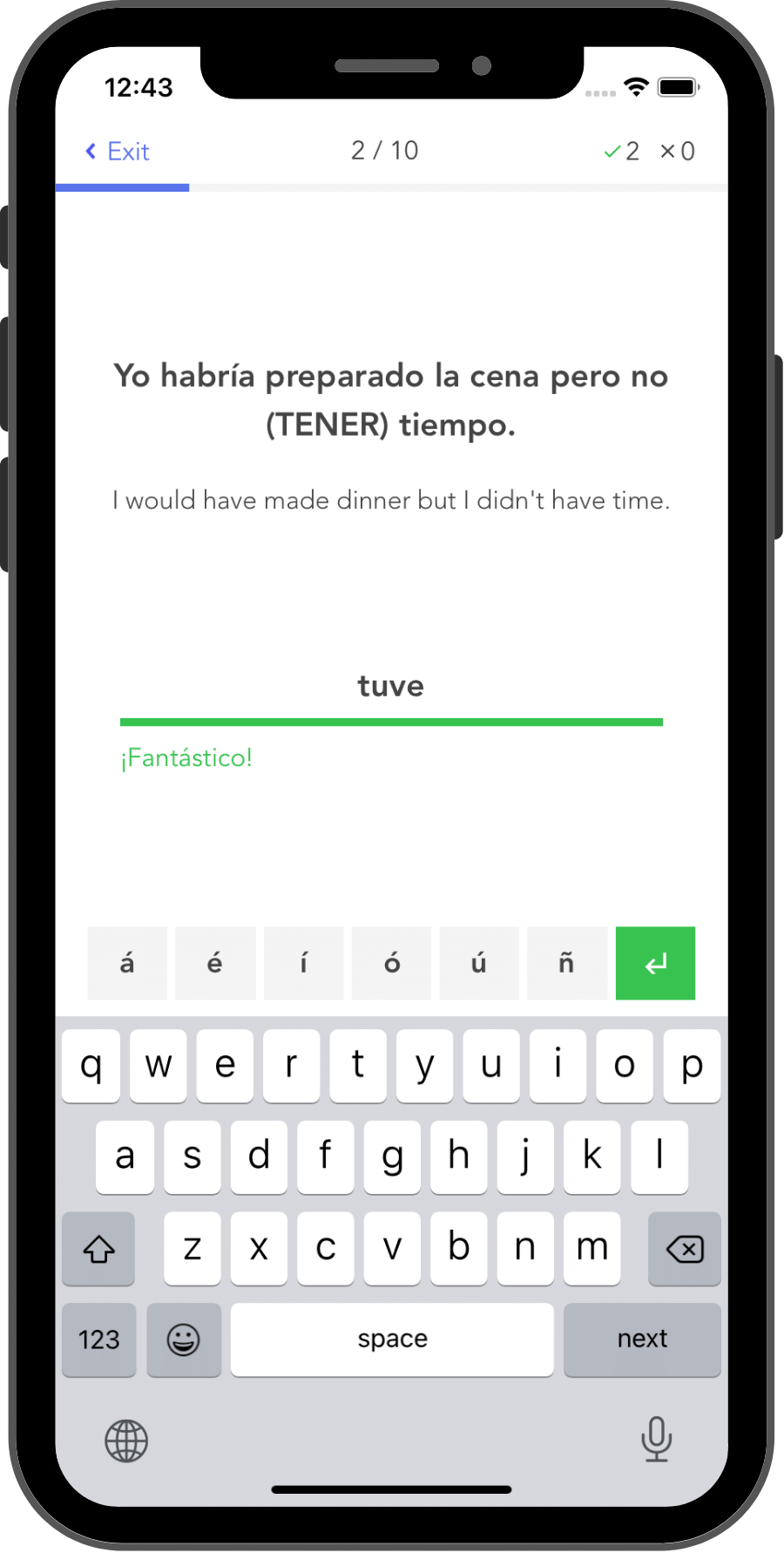 Want a better way to learn conjugations?
Ella Verbs guides you through 30+ levels of bite-sized lessons and verb drills, helping you to master the 16 main Spanish tenses from our verb library of 1,500+ verbs.