About Ella Verbs
Our story
We are a young family (Jane, Brian, and baby Leo) from Ireland 🇮🇪 but living in Spain 🇪🇸 and learning Spanish. We started Ella Verbs as we were looking for a way to improve our Spanish conjugation and make the jump from intermediate to advanced speakers. And our verbs were letting us down. We tried many ways to improve (books, apps, tutors – you name it, we tried it!), but never found the one that clicked.
Then one sunny day in Mexico (before we moved to Spain and Leo 👶 came along!), Jane started creating spreadsheets with lessons and quizzes to help Brian 🤓 with his conjugation. This structured approach helped him immensely, but it was tedious to open a spreadsheet and hide and show different cells every day. Jane had recently made the jump into UI/UX design, and Brian had development experience, so we decided to build it as an app 🥳
Initially a project for ourselves, we eventually released it to the App Stores after many of our friends were asking how we were advancing with our verbs so fast. Fast forward to today, we still work improving Ella Verbs*, iterating based on user feedback and working with people to make it really click. The app has changed a lot since the first version, and likely will continue to do so! We want to help as many people as possible with their Spanish conjugation, and hope we can help you too.
*Since launching to the public in June 2018, we've released 192 updates!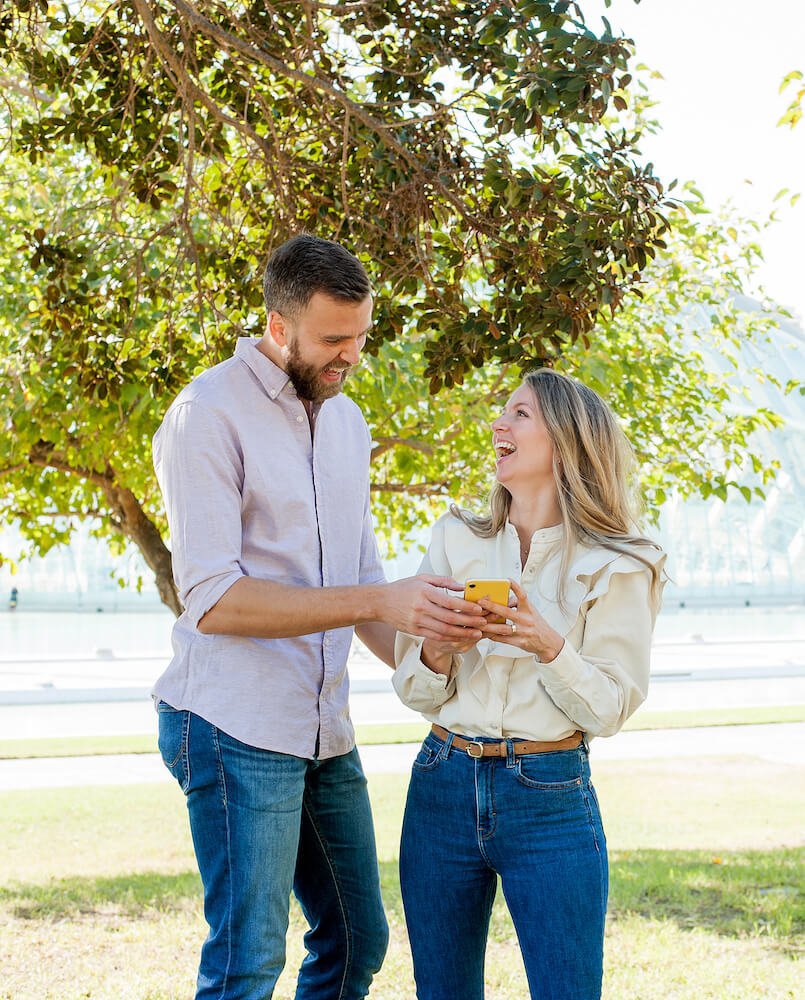 Our very talented friend did a very fun photoshoot for us, so yes, this is real laughter 😆 Thank you Jacinta!
Our approach: Learn, Quiz, Repeat
Our approach is to guide you through the major Spanish tenses, in the order that they are most used in conversation, allowing you to put it in practice as soon as possible and get speaking! Each level is made up of bite-sized lessons introducing a concept, followed by interactive quizzes to test your knowledge*.
We gradually introduce new popular verbs every level, so by the time you are finished, you will know the top 300 verbs which will get you by in 99% of conversation. If you want to learn more, you can – we have 1,900+ within the app (and growing)!
What's more, we give you detailed progress, mapping it to the corresponding CEFR level (A1 – C2), and highlighting the areas you need to focus on to get to the next level. Smart Quizzes tailored to you, help you focus on your weak points – be it a certain tense, pronoun or verb.
*It's been proven that quizzing helps with concentration, identifying gaps in knowledge and long term retention (Roediger & Karpicke, 2006), so we make sure that is an integral part of the app.
Why the elephant? 🐘
We wanted our application to represent the idea of learning verbs for good, not just memorising to pass a test tomorrow. Elephants have excellent memories, and we felt that this aptly represented our idea. So Ella was born. And yes, "Ella" is a bit of a play on words – also representing both the Spanish pronoun for she, "Ella".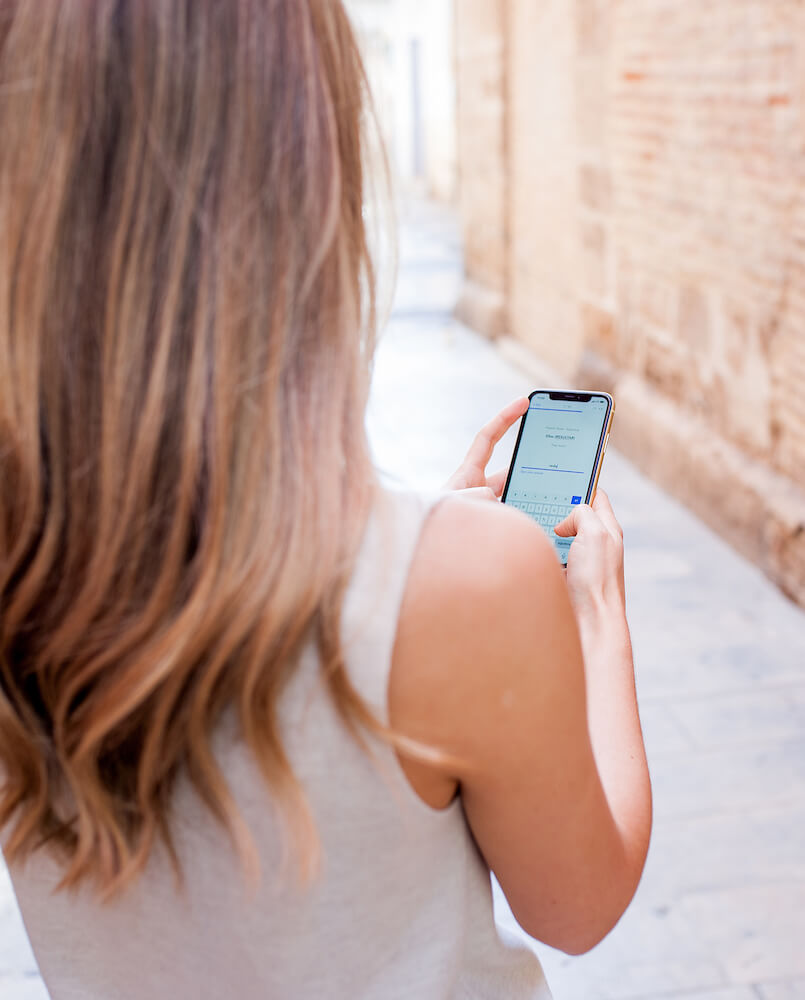 The Team
We're Jane, Brian and Leo – a young family from Ireland but living in Spain.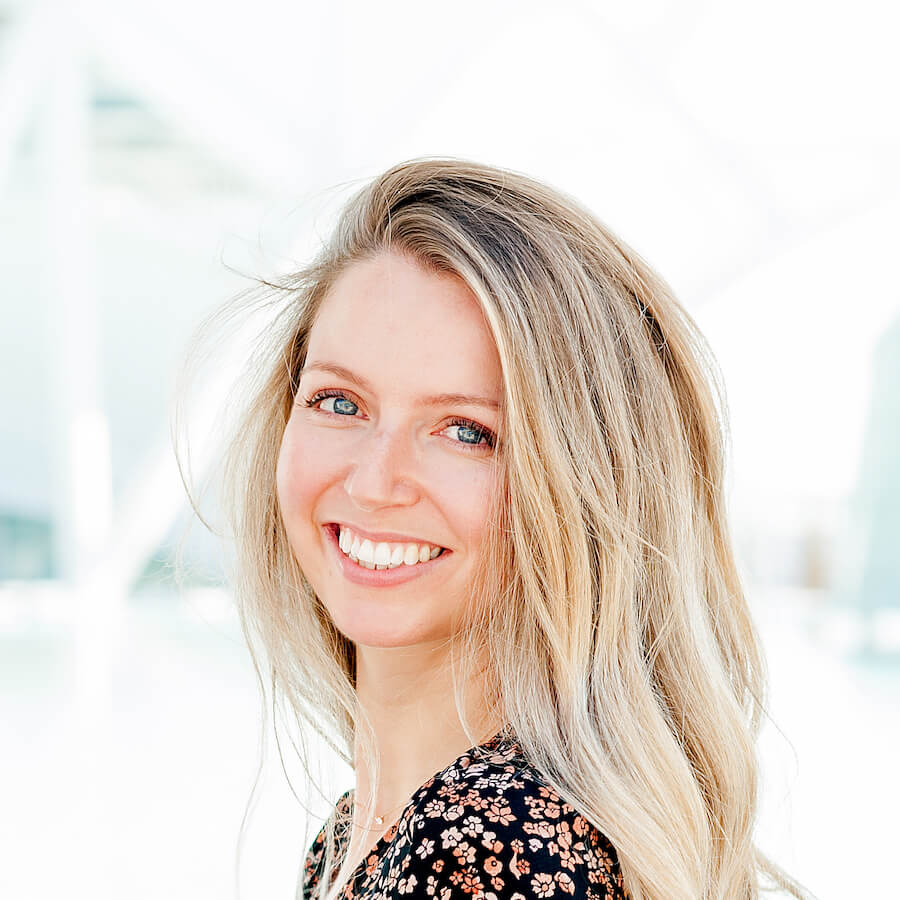 Jane
Jane mainly focuses on the app design, gathering and actioning feedback, and fostering our community. She studied Spanish in university in Dublin, including one study-abroad year in Madrid.
Jane is a major foodie, loves languages and the beach, and feels incredibly lucky to be a mom to Leo.
Leo
Leo is our 1 year old son, who loves to laugh a lot, get up very early in the morning, and partake in anything water related. Regarding the app, he is a major inspiration for Jane and Brian to make it succeed – both in helping you all learn Spanish, and making it a viable business to support our family (we're part time on it at the moment!).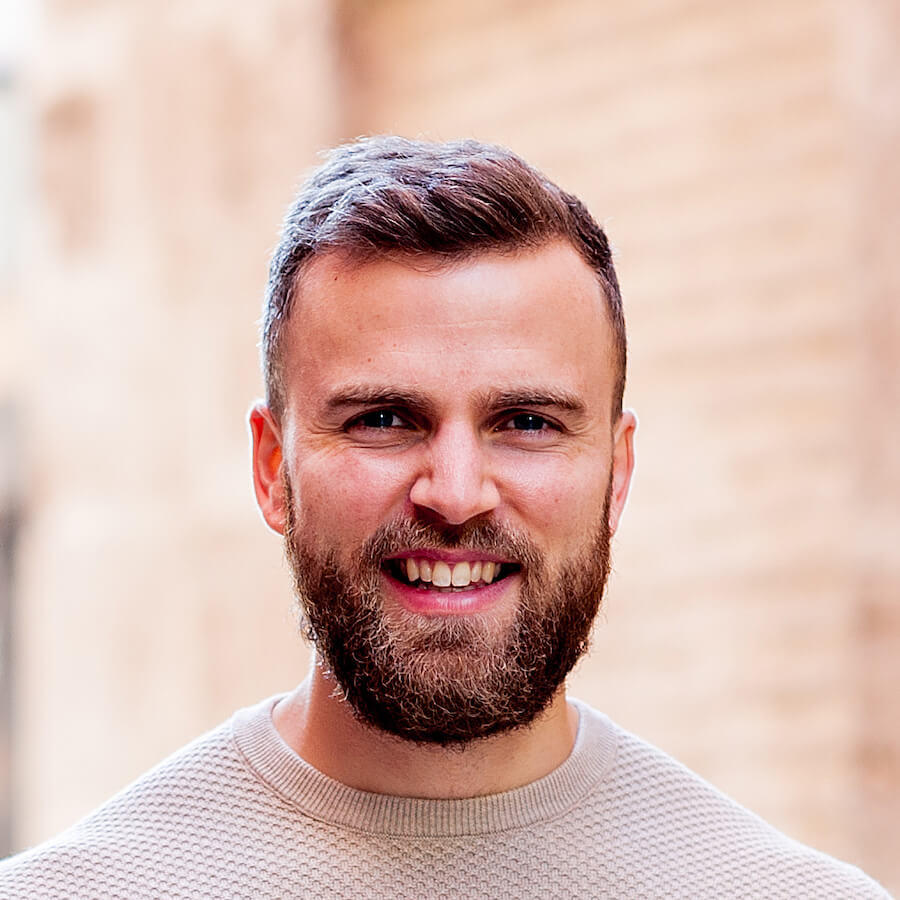 Brian
Brian mainly focuses on developing the app, fixing (and introducing – sorry!) bugs, and implementing new features. He started learning Spanish when we were living in Canada, and decided to make the move to Spain.
Brian is a fitness fanatic, loves being outdoors and spending time with family.
Our Advisors
The experts (and friends ❤️) that help us ensure Ella maintains a high quality standard.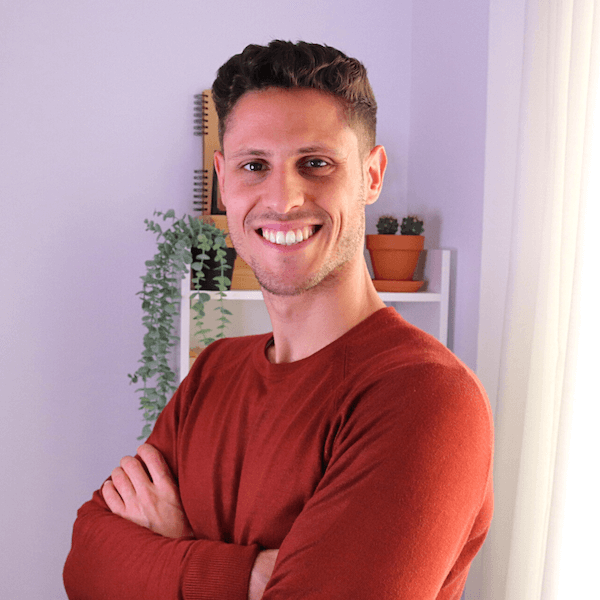 Antonio
Este es Antonio, profesor de español para extranjeros y fundador de Spanish with Antonio, una plataforma en línea de enseñanza de español. Mediante vídeos de Youtube, el podcast Andalusian Spanish to Go y cursos en línea, ayuda a miles de estudiantes a progresar con su español.
From Brian & Jane: Not only is Antonio an incredible teacher, but he is also the nicest, friendliest person you will ever meet. Make sure to check out his website here. Thank you for your wisdom and friendship Antonio!