Home>
dar
How to conjugate Dar in Spanish
To give Irregular Verb Top 100
Introduction
Dar is the Spanish verb "to give". It is a very versatile verb, with many meanings and uses. For example: "Dame las llaves" - "Give me the keys", "dar las gracias" - "to give thanks", to express fear "Me da miedo" - "It scares me" as well as to perform an action "dar un paseo" - "to go for a walk". In Spain, it can also be used colloquially, to indicate spoiling a movie/ plot. E.g. "Me dio la película" - He spoiled the movie for me
Similar verbs to dar include: regalar (to give gifts).
| | Spanish | English |
| --- | --- | --- |
| Infinitive | dar | to give |
| Past participle | dado | given |
| Gerund | dando | giving |
Indicative Tenses of Dar
Subjunctive Tenses of Dar
Imperative Tenses of Dar
Example sentences and usage
Antes de que te des cuenta, saldrás en los periódicos.

Next thing you know, you'll be in the papers.

Si no os dais prisa, llegaréis tarde a la escuela.

Unless you hurry, you will be late for school.

¿Necesitas que te dé algo de dinero?

Do you need me to give you some money?

Te doy mi palabra.

I give you my word.

La vida empieza cuando te das cuenta de quién eres realmente.

Life begins when we realize who we really are.

¿Cuánto se da de propina en España?

How much do you leave for a tip in Spain?

Será mejor que te des prisa.

You'd better hurry up.

¿A quién se lo diste?

Who did you give it to?
Back to top
Downloadable cheat sheets
Download and print a cheat sheet of Dar Spanish conjugation tables in image or PDF format: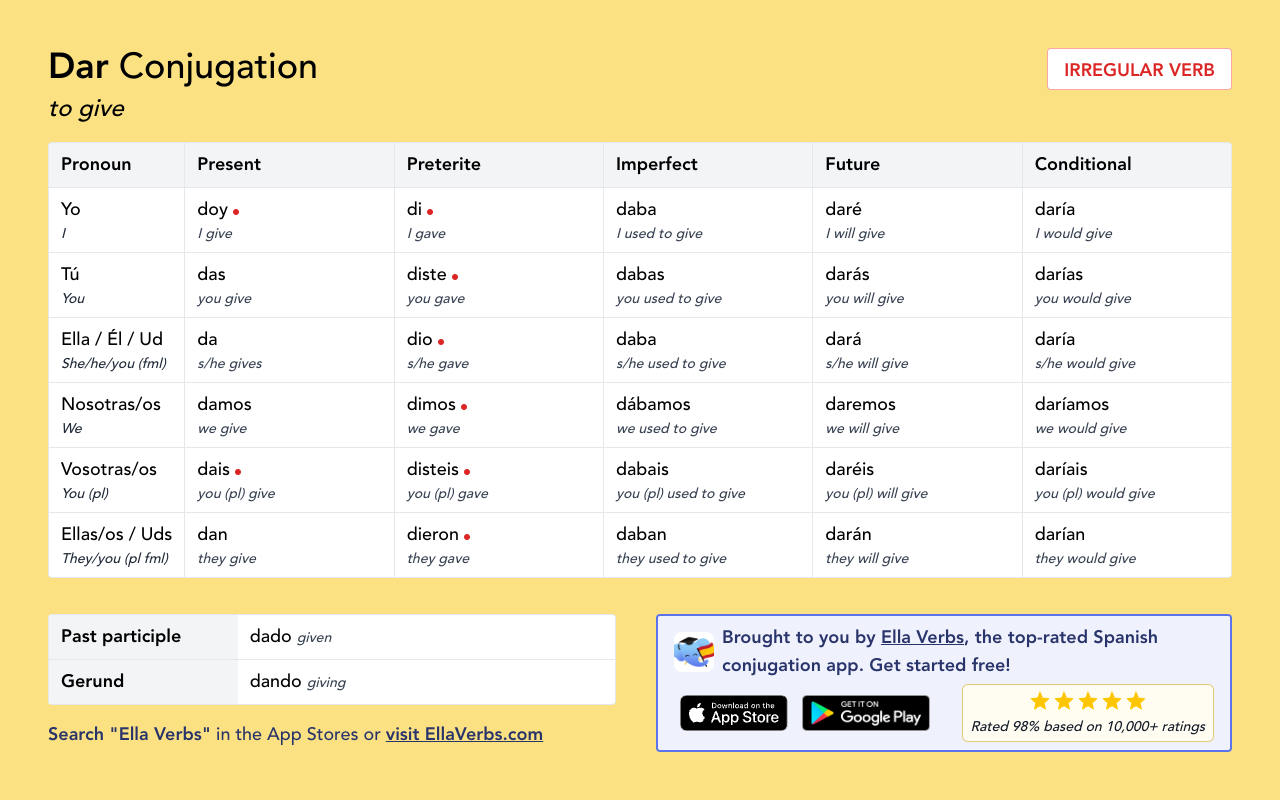 Back to top
Practice Dar conjugations (free mobile & web app)
Get full conjugation tables for Dar and 1,900+ other verbs on-the-go with Ella Verbs for iOS, Android, and web.
We also guide you through learning all Spanish tenses and test your knowledge with conjugation quizzes. Download it for free!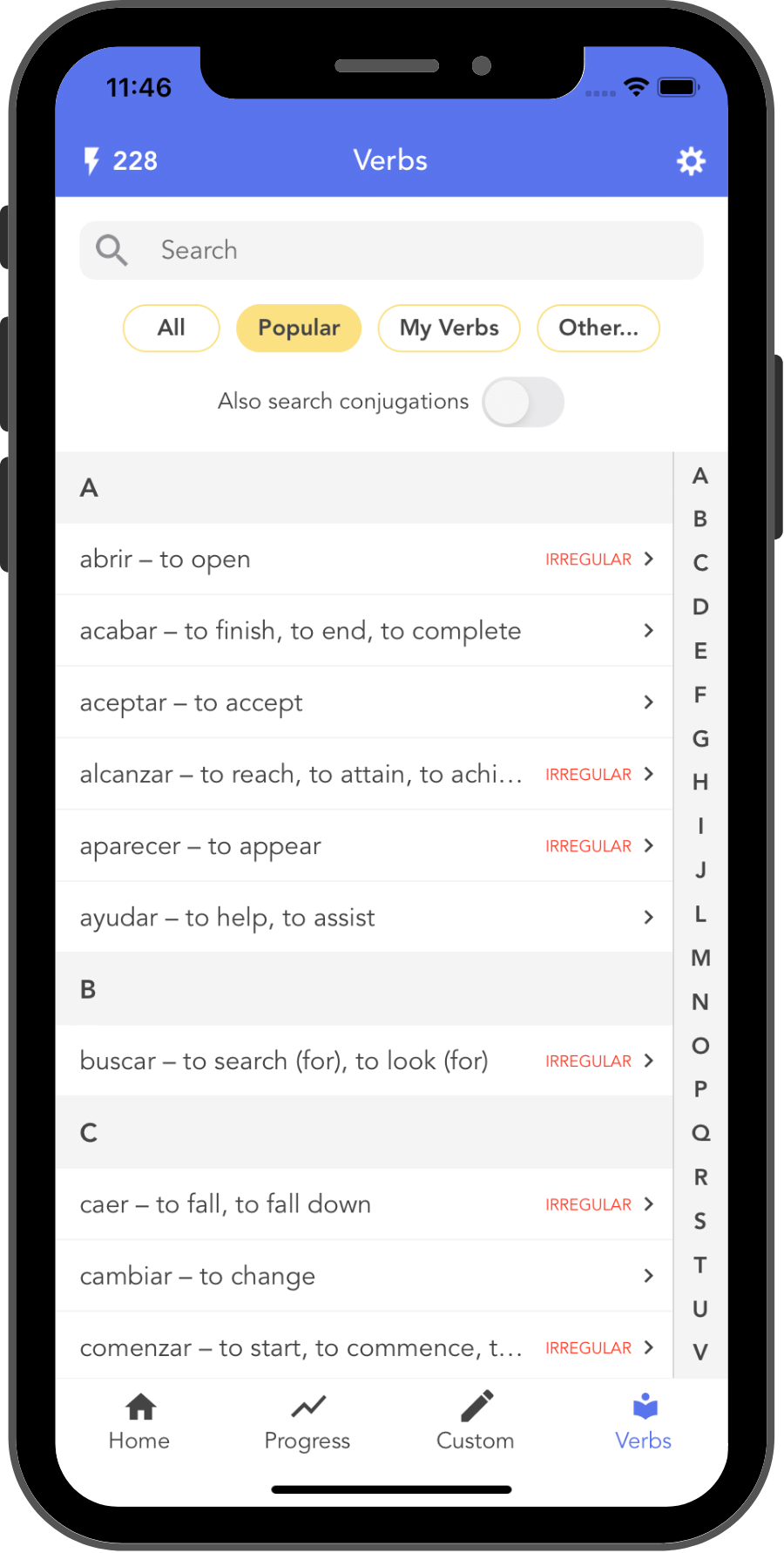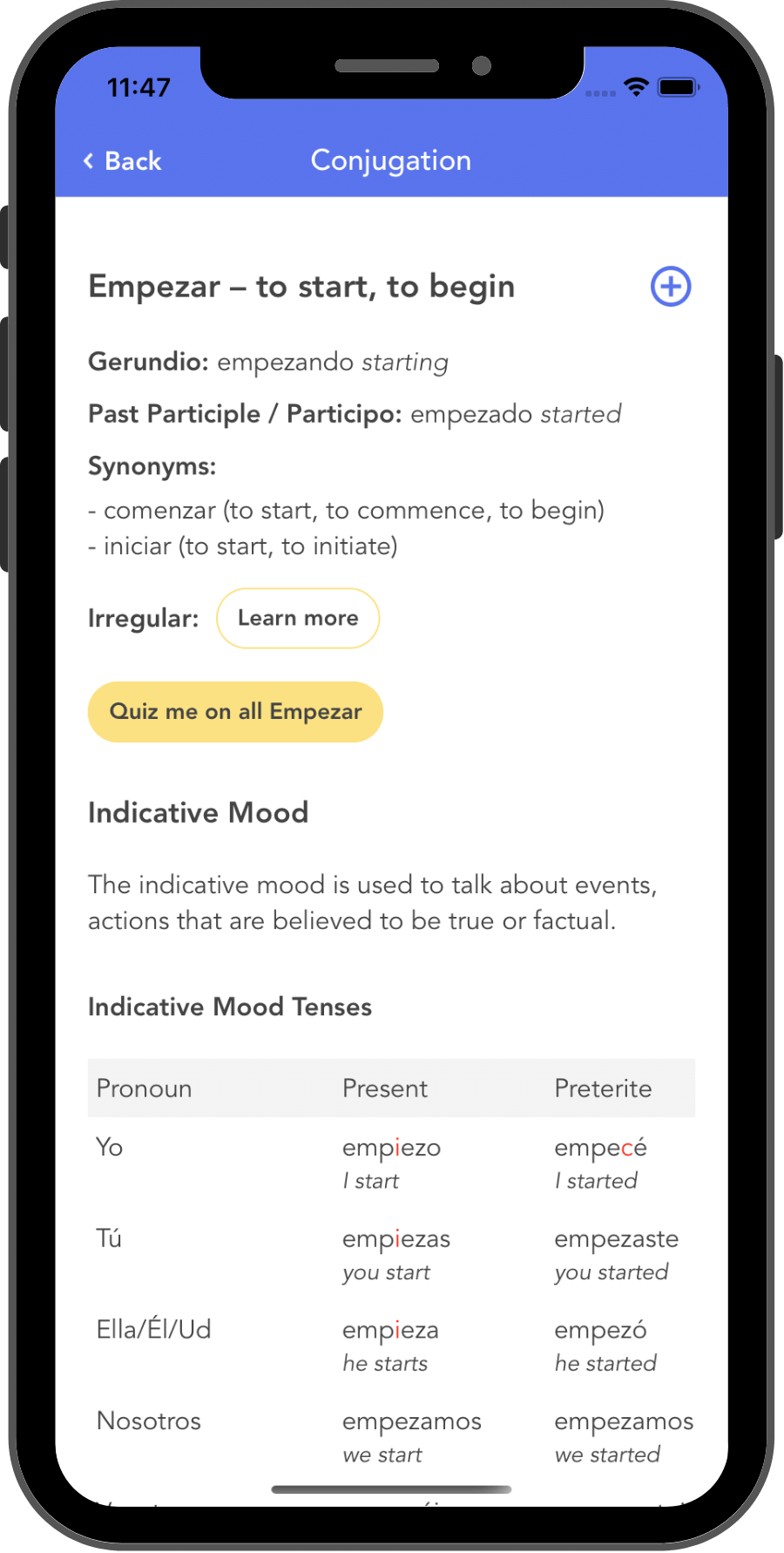 Rated 98% based on

5,291+ ratings
Back to top
About Ella Verbs
👋 Hola! We built Ella Verbs to help people (and ourselves!) master one of the hardest parts of Spanish – verb conjugation. It guides you through learning all tenses in an easy-to-follow way, giving you levels of bite-sized lessons and fun quizzes. Here is a 6 minute overview of all of the app's features:
It has changed a lot over the 4+ years we have been working on it, but the goal remains the same – to help you master Spanish conjugation! You can download and try it for free, and, if you do, please send any and all feedback our way!
- Jane & Brian
Rated 98% based on

5,291+ ratings
Back to top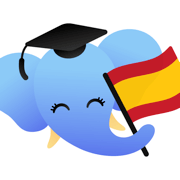 🇪🇸

Try our app!
Get the most comprehensive verb tables for Dar and 1,900+ other verbs. Plus lessons & quizzes to help you master Spanish conjugation.
Rated 98% based on

5,291+ ratings
Download free
Struggling with Spanish conjugation? 😕 We used to too! So we built an app to take away the confusion.
After helping 50,000+ Spanish learners, we think it could help you too. Use it for free and let us know what you think.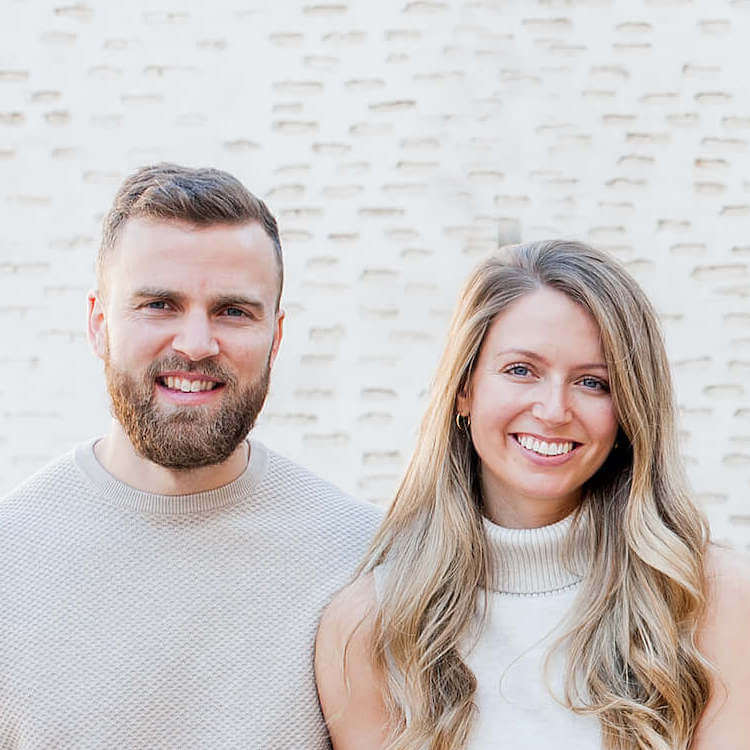 Jane & Brian
Ella Verbs 🇪🇸
P.S. It's free to start and learn the present tense. After that, you can upgrade, or for those who can't afford it, apply for the Give Back program ❤️