Spanish Verb Tense Names in English
Below we cover the major Spanish verb tenses (and moods), including their name in Spanish and in English. It can be confusing at times, but remember that in our app, you can choose to use either option! Here's a quick summary table, but you can scroll down (or click a specific tense) to get more information and examples.
Note: above and below, we include the mood (e.g. indicative or subjunctive) in the tense names.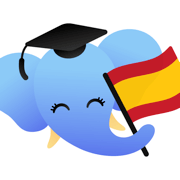 Become a Spanish conjugation pro with Ella Verbs
Rated 98% based on

5,789+ ratings
Download free
Or explore all features