Home>
pasar
How to conjugate Pasar in Spanish
To pass, to happen, to go through Regular AR Verb
Introduction
Pasar is the Spanish verb meaning "to pass, to happen or to go through". It is a regular AR verb, so it follows all the conjugation rules for AR verbs. Pasar is a very versatile verb, with many meanings and uses. For example: to give or pass something (e.g. can you pass the milk?), to happen (e.g. nothing bad will happen), to cross the street, to spend time (e.g. on holidays), and to pass an exam.
Similar verbs to pasar include: occurir (to happen), tener lugar (to take place).
| | Spanish | English |
| --- | --- | --- |
| Infinitive | pasar | to pass, to happen, to go through |
| Past participle | pasado | passed |
| Gerund | pasando | passing |
Indicative Tenses of Pasar
Subjunctive Tenses of Pasar
Imperative Tenses of Pasar
Example sentences and usage
Solo tienes que estudiar fuerte, y así pasarás el examen.

You have only to study hard, and you will pass the test.

—¿Qué pasa? —preguntó el pequeño conejo blanco.

"What's the matter?" asked the little white rabbit.

Pasarán de cinco a diez años antes que la tecnología esté lista.

It will take five to ten years for the technology to be ready.

Pasé toda la tarde hablando con unos amigos.

I spent the whole afternoon chatting with friends.

Cuando yo era niño, pasaba muchas horas solo, leyendo en mi dormitorio.

When I was a child, I would spend hours reading alone in my room.

Se te pasó una palabra al copiar el cuaderno.

You've left out a word in copying the textbook.

Solo tienes que estudiar fuerte, y así pasarás el examen.

You have only to study hard, and you will pass the test.

Cuando venga por aquí cerca, pase a visitarnos.

Please drop in when you happen to be in the neighborhood.
Back to top
Downloadable cheat sheets
Download and print a cheat sheet of pasar Spanish conjugation tables in image or PDF format: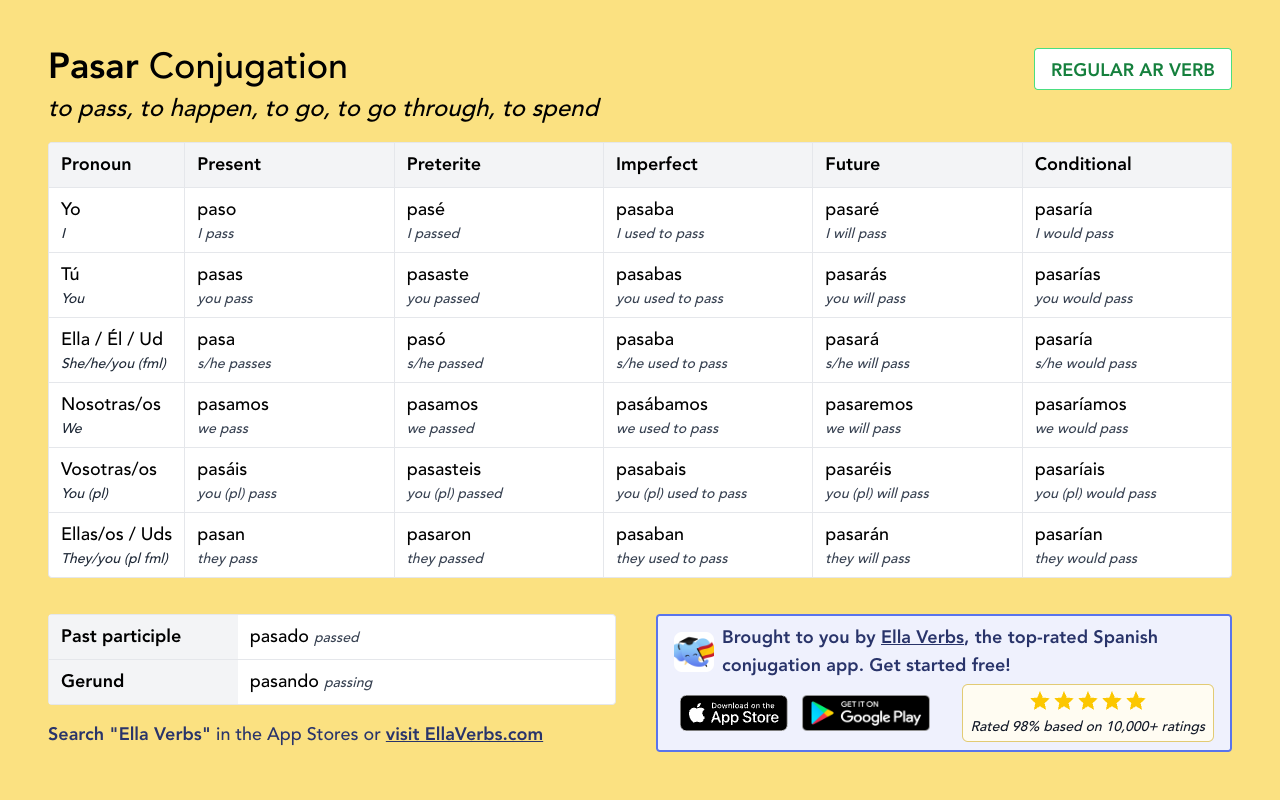 Back to top
Practice Pasar conjugations (free mobile app)
Get full conjugation tables for Pasar and 1,550+ other verbs on-the-go with Ella Verbs for iOS and Android.
We also guide you through learning all Spanish tenses and test your knowledge with conjugation quizzes. Download it for free!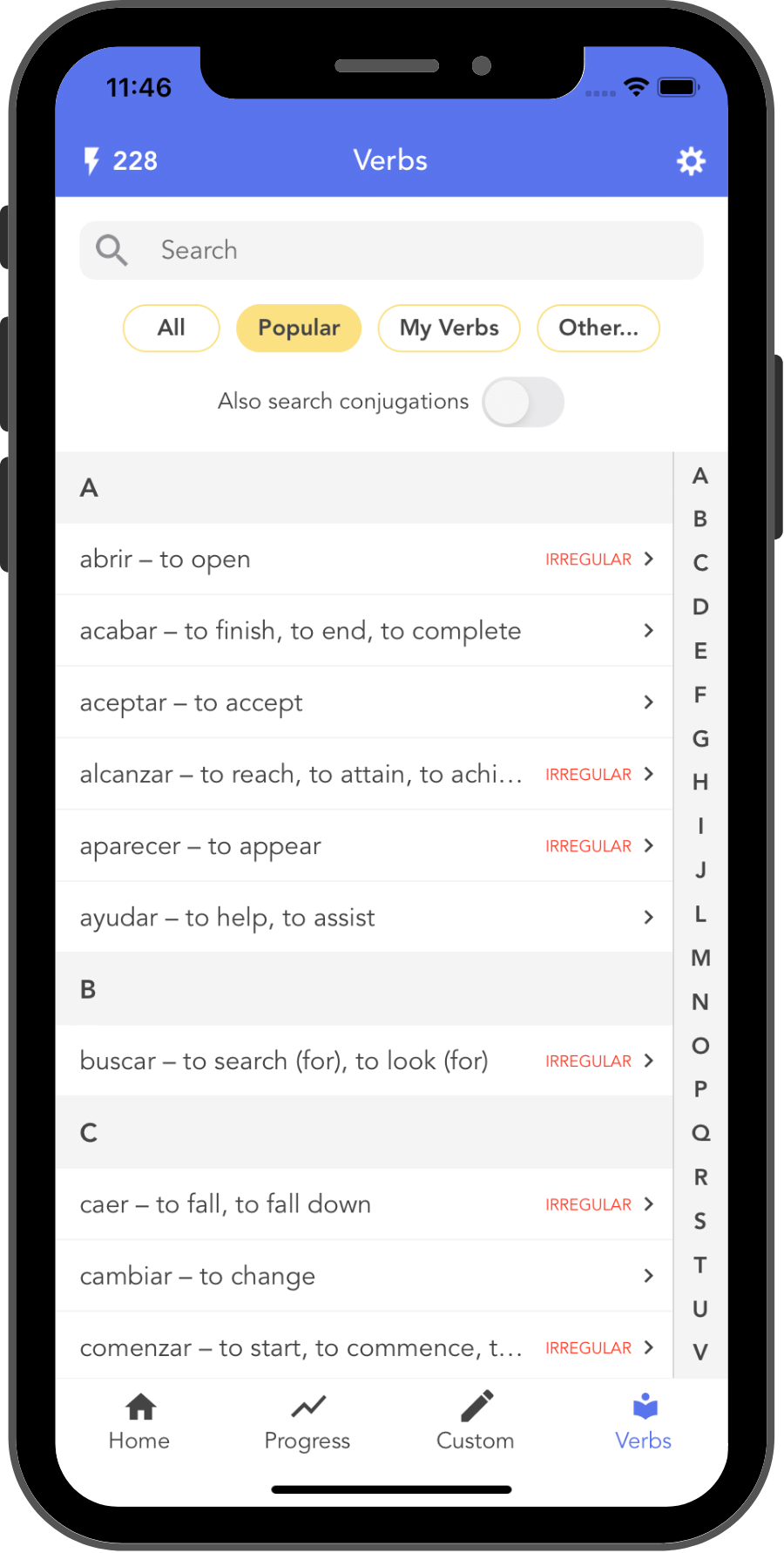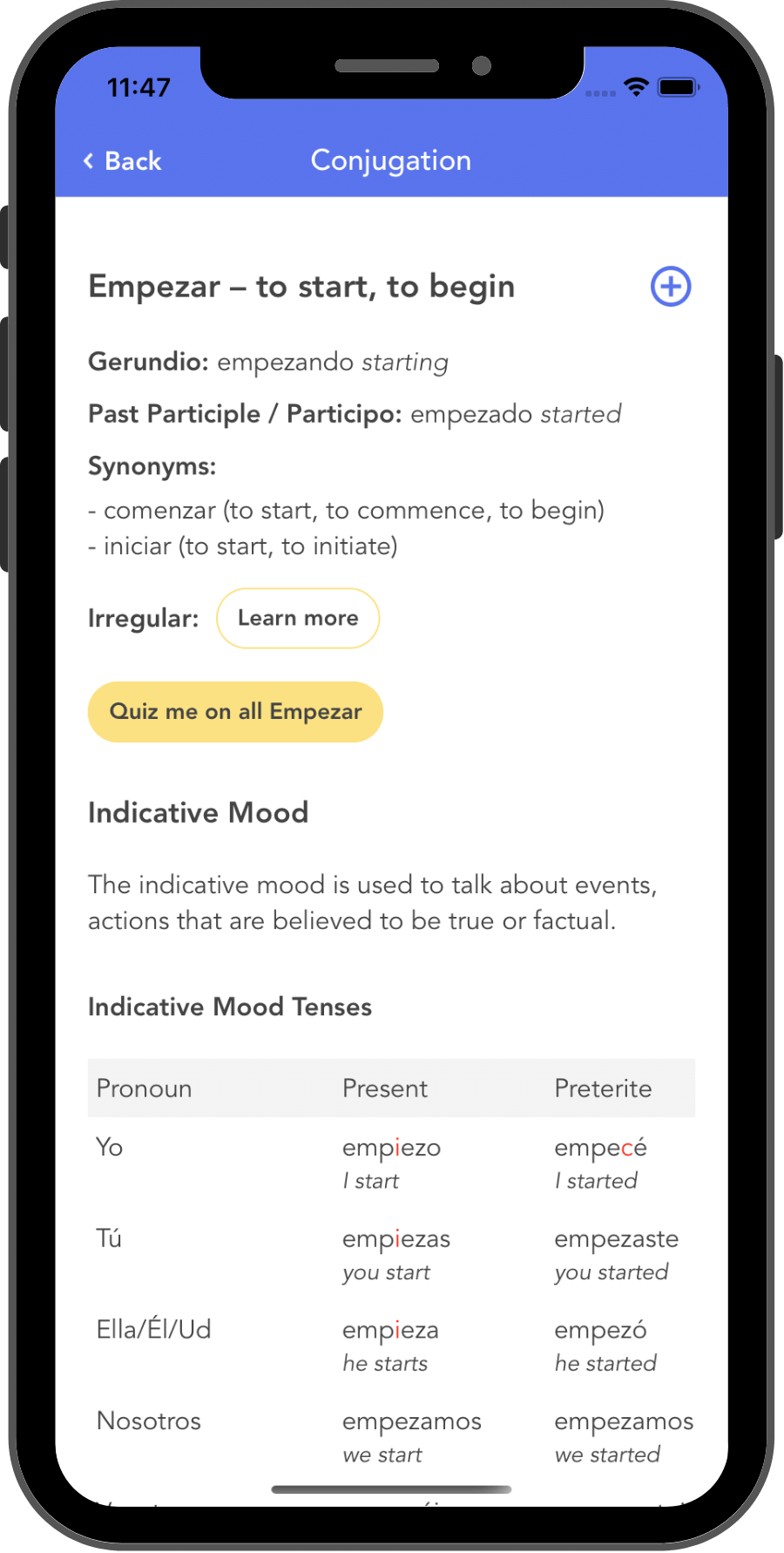 4.9 out of 5 stars based on

2,690+ ratings
Back to top
About Ella Verbs
👋 Hola! We built Ella Verbs to help people (and ourselves!) master one of the hardest parts of Spanish – verb conjugation. It guides you through learning all tenses in an easy-to-follow way, giving you levels of bite-sized lessons and fun quizzes. Here is a 6 minute overview of all of the app's features:
It has changed a lot over the 4+ years we have been working on it, but the goal remains the same – to help you master Spanish conjugation! You can download and try it for free, and, if you do, please send any and all feedback our way!
- Jane & Brian
4.9 out of 5 stars based on

2,690+ ratings
Back to top