Home>
originar
How to conjugate Originar in Spanish
To originate Regular AR Verb
Introduction
Originar is the Spanish verb for "to originate". It is a regular AR verb. Read on below to see how it is conjugated in the 18 major Spanish tenses!
Similar verbs to originar include: provenir.
| | Spanish | English |
| --- | --- | --- |
| Infinitive | originar | to originate |
| Past participle | originado | originated |
| Gerund | originando | originating |
Indicative Tenses of Originar
Subjunctive Tenses of Originar
Imperative Tenses of Originar
Practice Originar conjugations (free mobile app)
Get full conjugation tables for Originar and 1,550+ other verbs on-the-go with Ella Verbs for iOS and Android.
We also guide you through learning all Spanish tenses and test your knowledge with conjugation quizzes. Download it for free!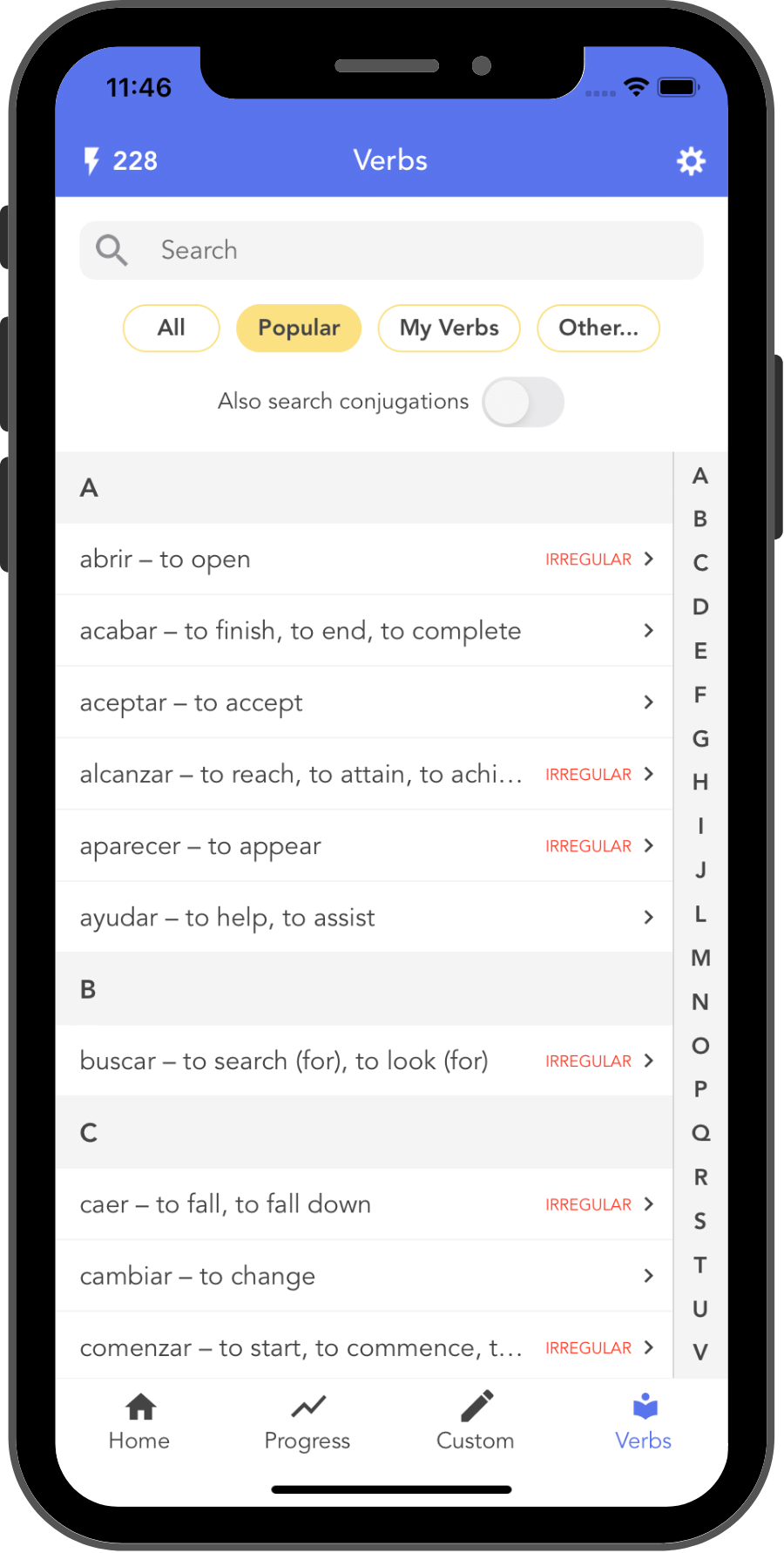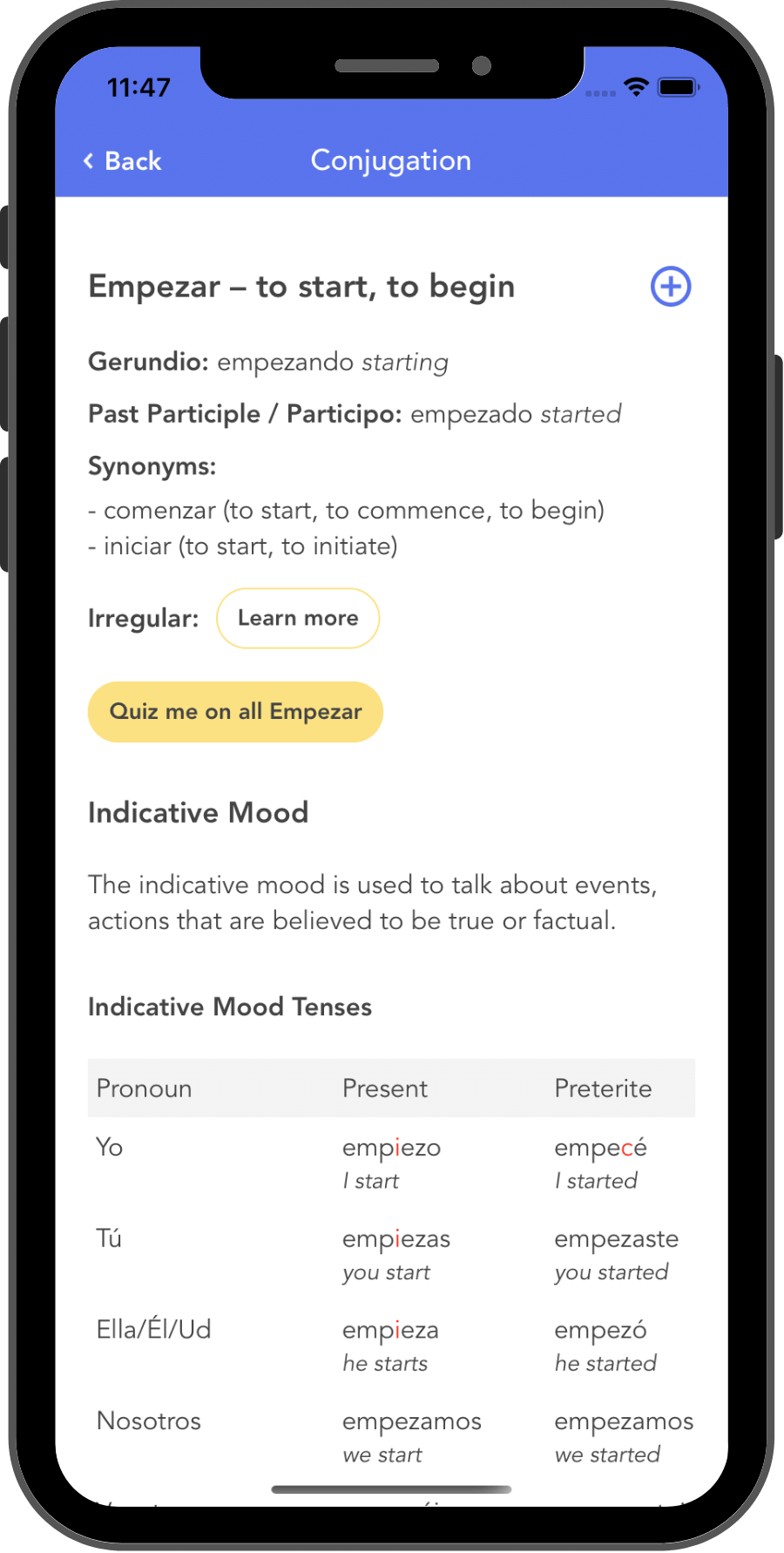 4.9 out of 5 stars based on

2,690+ ratings
Back to top
About Ella Verbs
👋 Hola! We built Ella Verbs to help people (and ourselves!) master one of the hardest parts of Spanish – verb conjugation. It guides you through learning all tenses in an easy-to-follow way, giving you levels of bite-sized lessons and fun quizzes. Here is a 6 minute overview of all of the app's features:
It has changed a lot over the 4+ years we have been working on it, but the goal remains the same – to help you master Spanish conjugation! You can download and try it for free, and, if you do, please send any and all feedback our way!
- Jane & Brian
4.9 out of 5 stars based on

2,690+ ratings
Back to top