Home>
haber
How to conjugate Haber in Spanish
To have (auxiliary) Irregular Verb Top 100
Introduction
Haber is the Spanish verb meaning "to have". It is a very unique verb in that it is used in compound tenses as an auxiliary, meaning that is comes before the main verb in the sentence and is used to set the main verbs' tense or mood. For example: He estado (I have been), hemos comido (we have eaten). It is also very commonly used as an impersonal verb, to say "there is / there are". For example: Hay mucho chocolate en el armario. (There is a lot of chocolate in the press).
| | Spanish | English |
| --- | --- | --- |
| Infinitive | haber | to have (auxiliary) |
| Past participle | habido | had |
| Gerund | habiendo | having |
Indicative Tenses of Haber
Subjunctive Tenses of Haber
Imperative Tenses of Haber
Example sentences and usage
Es la cosa más estúpida que he dicho nunca.

That's the stupidest thing I've ever said.

Siempre me he preguntado cómo será tener hermanos.

I've always wondered what it'd be like to have siblings.

"¿Qué habrá en la cueva? Tengo curiosidad." - "No tengo ni idea."

"What's going on in the cave? I'm curious." - "I have no idea."

El coste de la vida ha aumentado drásticamente.

The cost of life increased drastically.

¿Has terminado?" "No, de hecho ni siquiera he empezado.

Have you finished?" "On the contrary, I have not even begun yet.

¿Qué ha pasado? Hay agua por todo el apartamento.

What happened? There's water all over the apartment.

El tiempo ha pasado rapidísimo.

Time has passed very fast.

Dime qué ha pasado.

Tell me what happened.
Back to top
Downloadable cheat sheets
Download and print a cheat sheet of Haber Spanish conjugation tables in image or PDF format: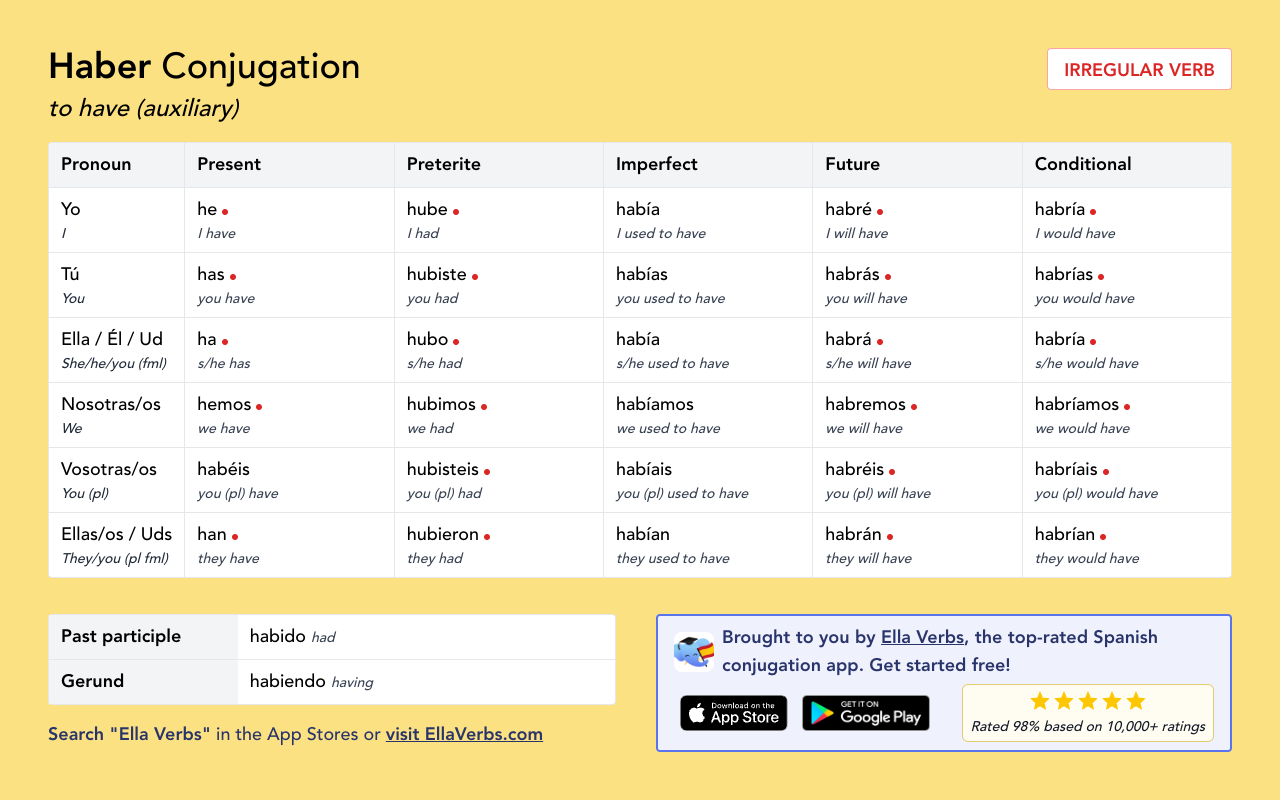 Back to top
Practice Haber conjugations (free mobile & web app)
Get full conjugation tables for Haber and 1,900+ other verbs on-the-go with Ella Verbs for iOS, Android, and web.
We also guide you through learning all Spanish tenses and test your knowledge with conjugation quizzes. Download it for free!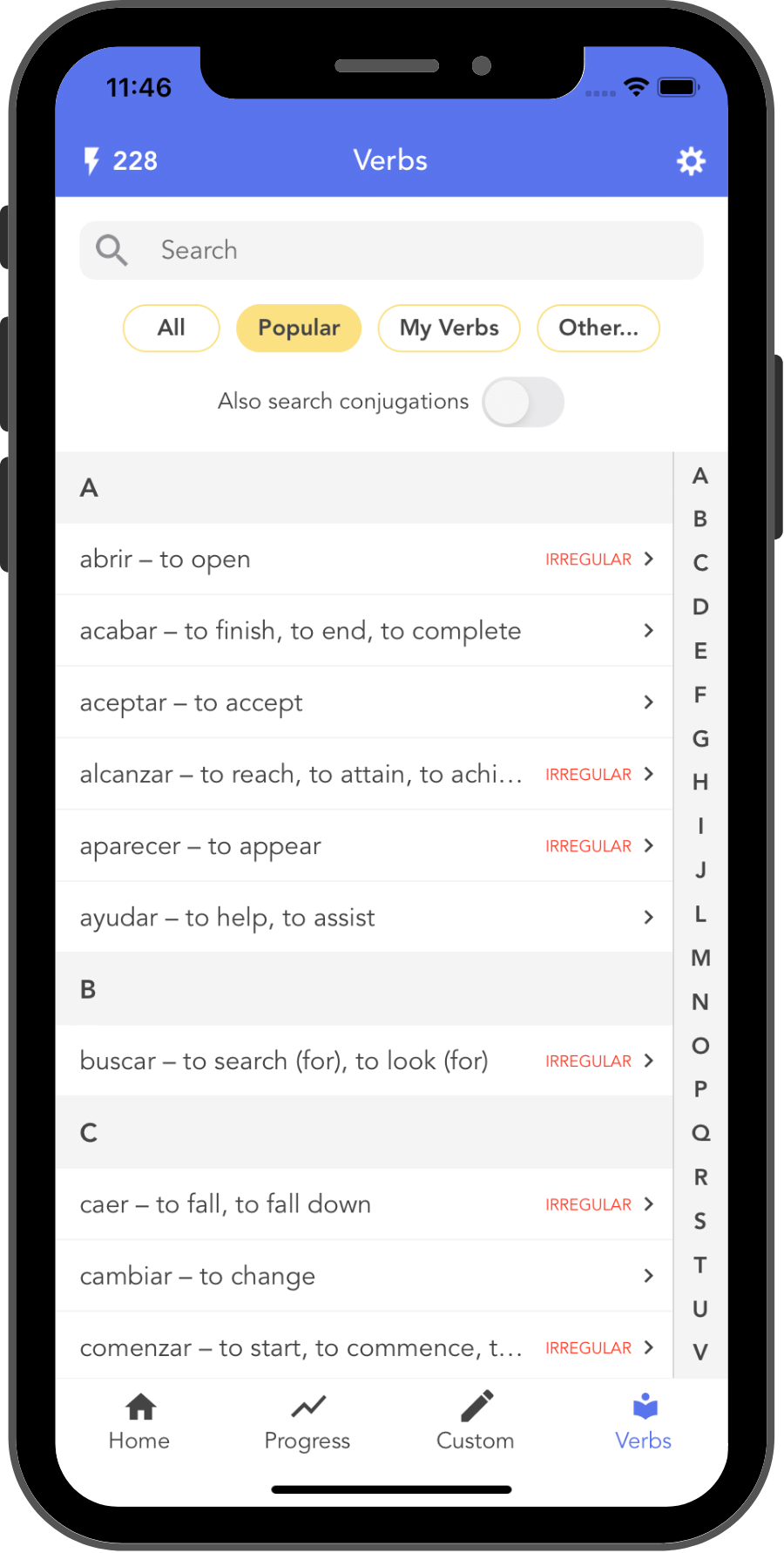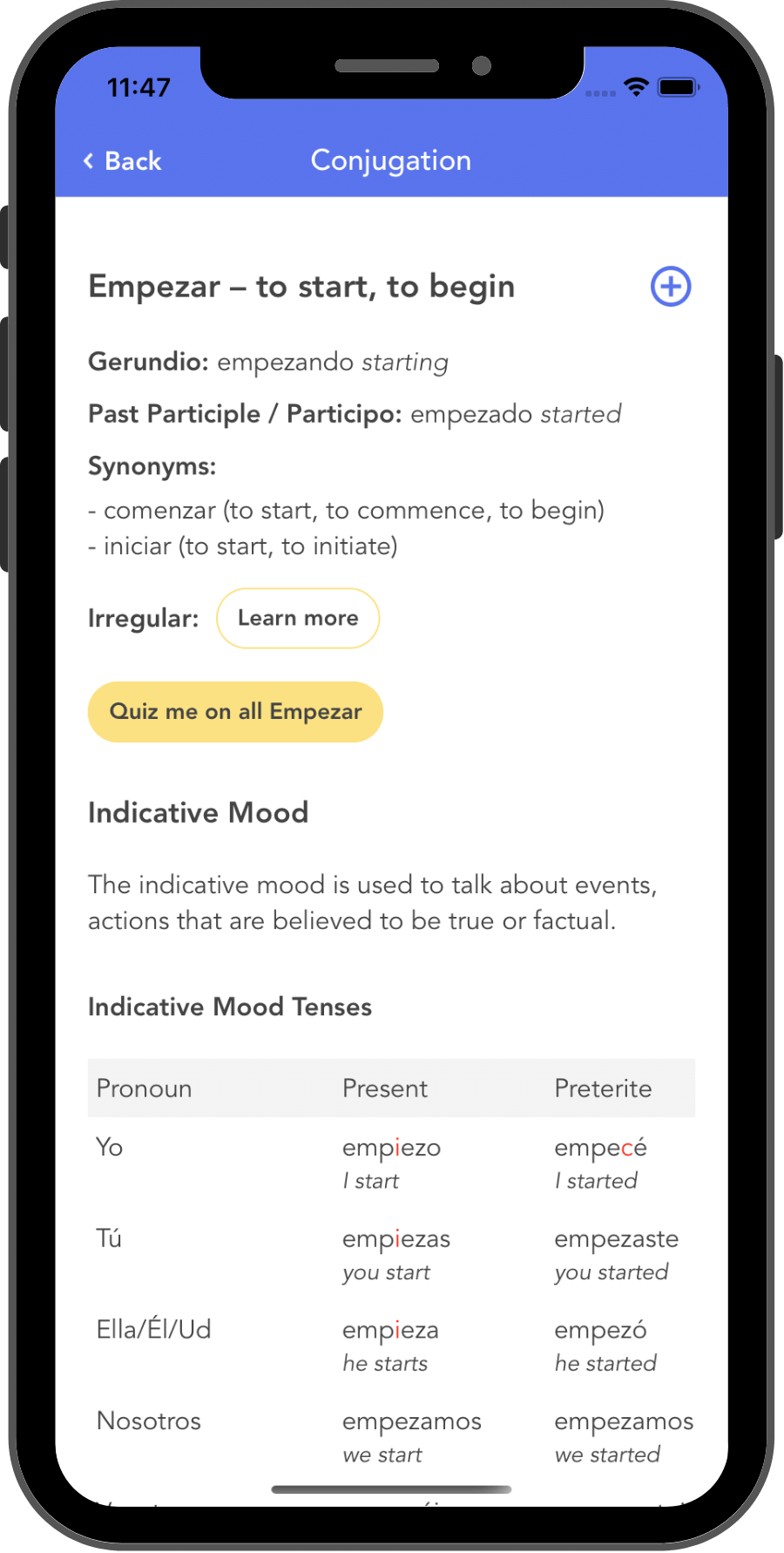 Rated 98% based on

5,291+ ratings
Back to top
About Ella Verbs
👋 Hola! We built Ella Verbs to help people (and ourselves!) master one of the hardest parts of Spanish – verb conjugation. It guides you through learning all tenses in an easy-to-follow way, giving you levels of bite-sized lessons and fun quizzes. Here is a 6 minute overview of all of the app's features:
It has changed a lot over the 4+ years we have been working on it, but the goal remains the same – to help you master Spanish conjugation! You can download and try it for free, and, if you do, please send any and all feedback our way!
- Jane & Brian
Rated 98% based on

5,291+ ratings
Back to top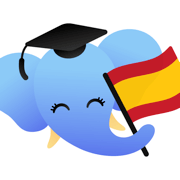 🇪🇸

Try our app!
Get the most comprehensive verb tables for Haber and 1,900+ other verbs. Plus lessons & quizzes to help you master Spanish conjugation.
Rated 98% based on

5,291+ ratings
Download free
Struggling with Spanish conjugation? 😕 We used to too! So we built an app to take away the confusion.
After helping 50,000+ Spanish learners, we think it could help you too. Use it for free and let us know what you think.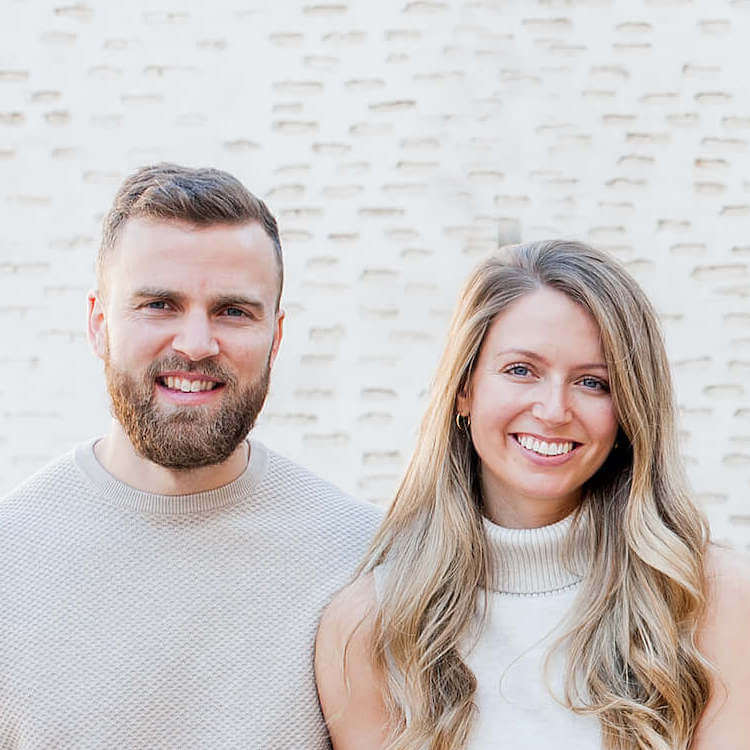 Jane & Brian
Ella Verbs 🇪🇸
P.S. It's free to start and learn the present tense. After that, you can upgrade, or for those who can't afford it, apply for the Give Back program ❤️