Home>
deber
How to conjugate Deber in Spanish
To owe, to must, to should Regular ER Verb Top 100
Introduction
Deber is the Spanish verb meaning "to owe, to must or to should". It can be used to describe owing money to someone, or to express obligation. For example: I should go to the store, I must do my homework before dinner, I have to make my bed every morning, and I ought to help them clean. It is also commonly used to make a suggestion, for example: "No deberíamos fumar" (We shouldn't smoke).
Similar verbs to deber include: tener que (to have to).
| | Spanish | English |
| --- | --- | --- |
| Infinitive | deber | to owe, to must, to should |
| Past participle | debido | owed |
| Gerund | debiendo | owing |
Indicative Tenses of Deber
Subjunctive Tenses of Deber
Imperative Tenses of Deber
Example sentences and usage
No debí desconectarme del sitio.

I shouldn't have logged off.

Debemos aprender a vivir juntos como hermanos, o pereceremos juntos como tontos.

We must learn to live together as brothers, or we will perish together as fools.

Debo admitir que ronco...

I must admit that I snore.

Nosotros debemos aprender a encarar virtuosamente la adversidad.

We must learn to meet adversity gracefully.

Debiste de haber rechazado una propuesta tan injusta.

You should have refused such an unfair proposal.

La gente debería entender que el mundo está cambiando.

People should understand that the world is changing.

¡Debes ayudarla, y pronto!

You must help her, and soon!

Debes irte de una vez a casa.

You must go home at once.
Back to top
Downloadable cheat sheets
Download and print a cheat sheet of Deber Spanish conjugation tables in image or PDF format: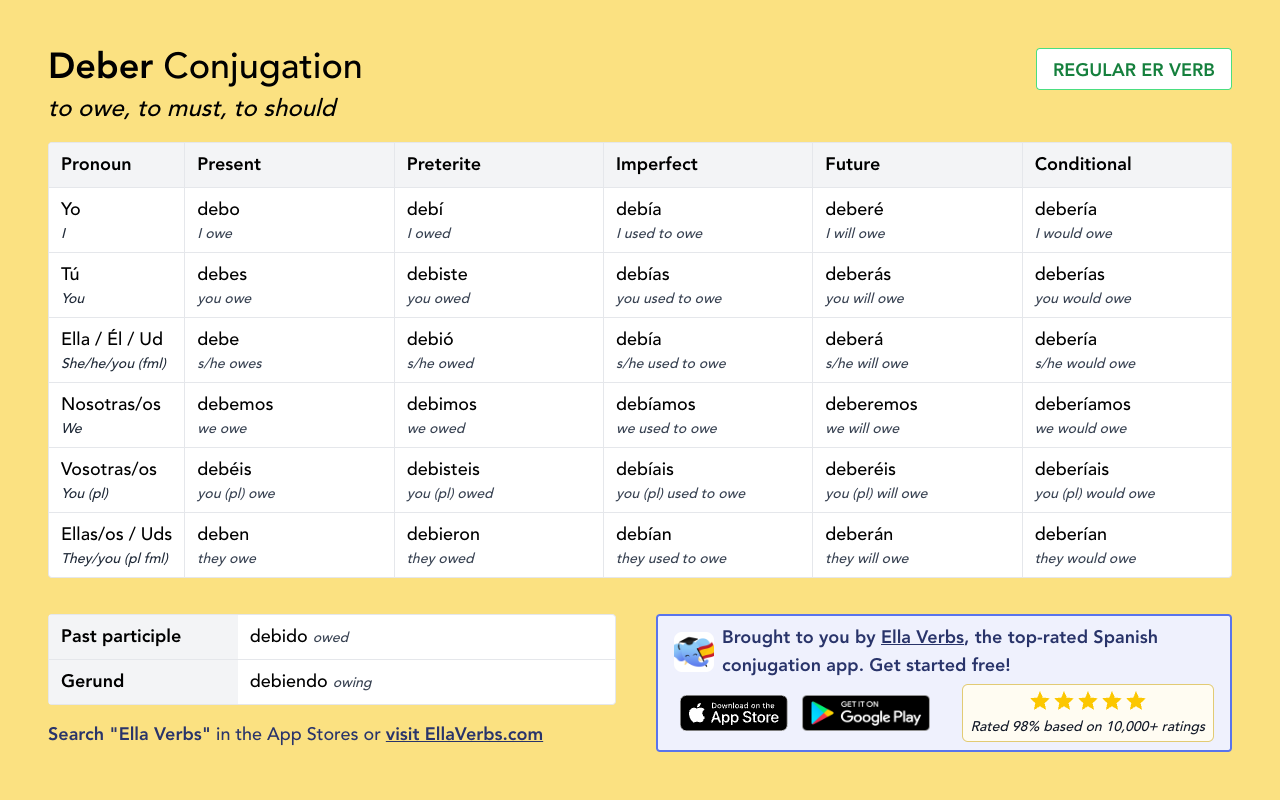 Back to top
Practice Deber conjugations (free mobile & web app)
Get full conjugation tables for Deber and 1,900+ other verbs on-the-go with Ella Verbs for iOS, Android, and web.
We also guide you through learning all Spanish tenses and test your knowledge with conjugation quizzes. Download it for free!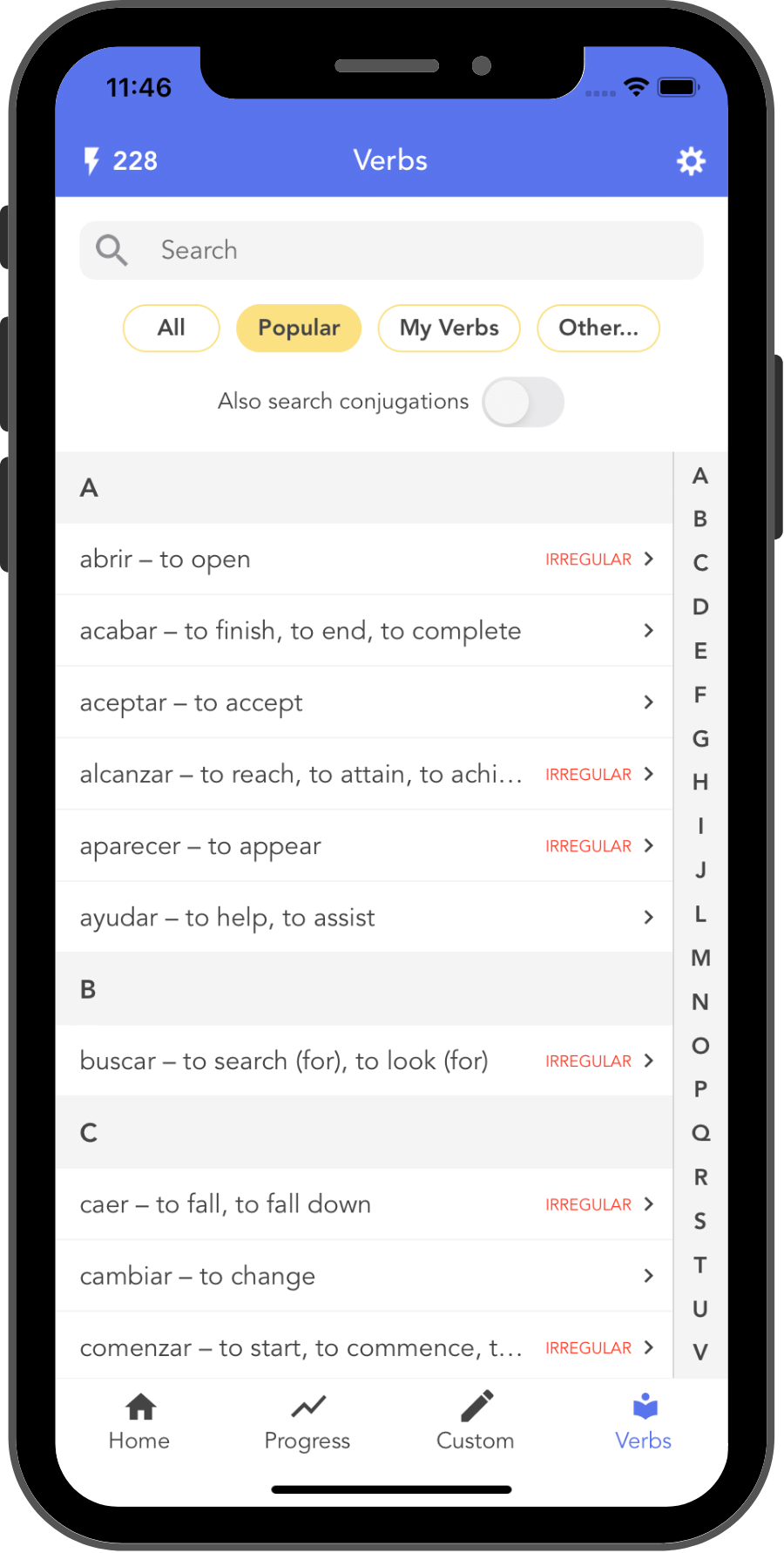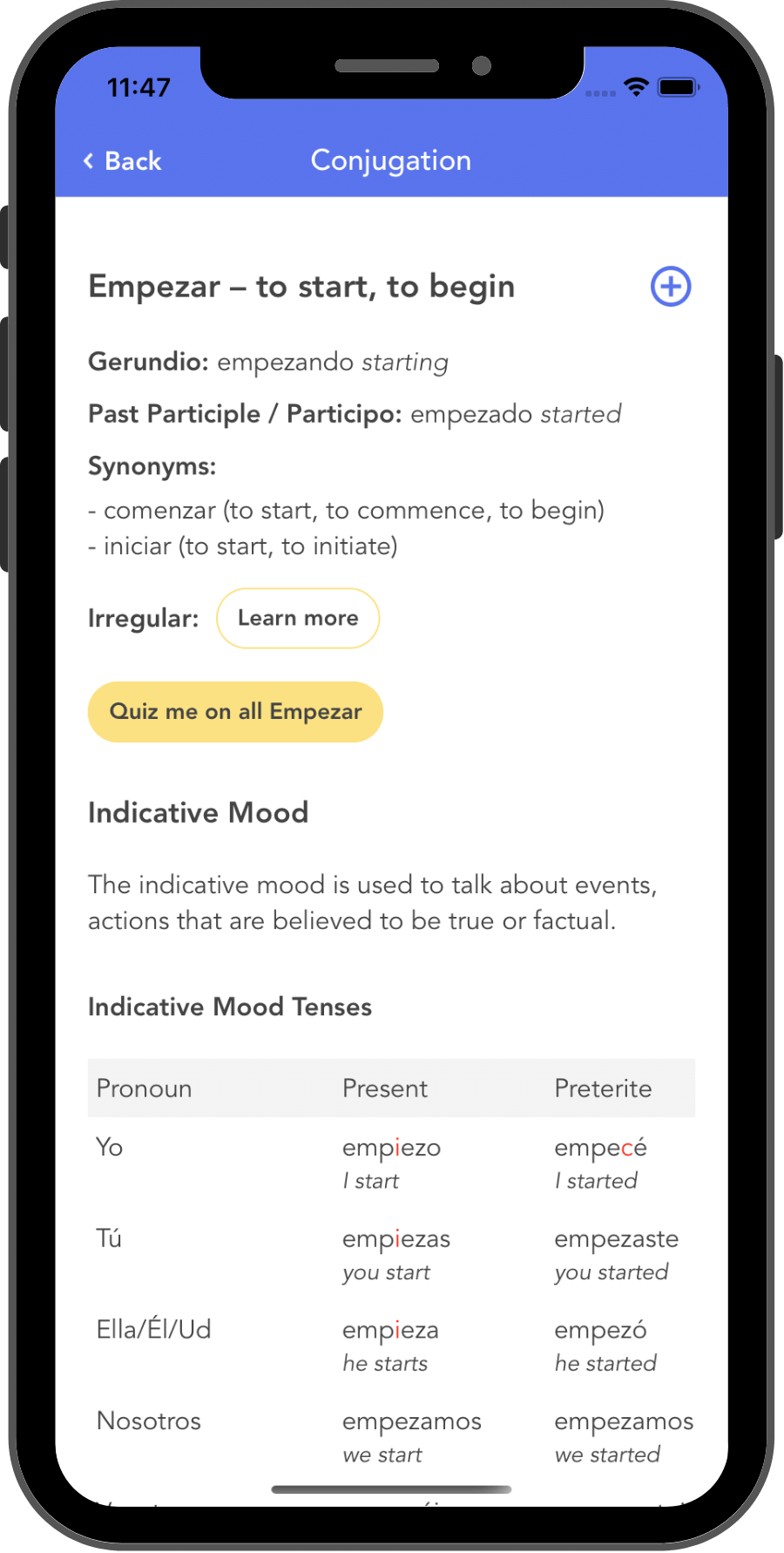 Rated 98% based on

5,291+ ratings
Back to top
About Ella Verbs
👋 Hola! We built Ella Verbs to help people (and ourselves!) master one of the hardest parts of Spanish – verb conjugation. It guides you through learning all tenses in an easy-to-follow way, giving you levels of bite-sized lessons and fun quizzes. Here is a 6 minute overview of all of the app's features:
It has changed a lot over the 4+ years we have been working on it, but the goal remains the same – to help you master Spanish conjugation! You can download and try it for free, and, if you do, please send any and all feedback our way!
- Jane & Brian
Rated 98% based on

5,291+ ratings
Back to top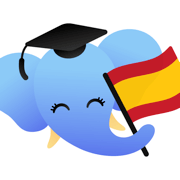 🇪🇸

Try our app!
Get the most comprehensive verb tables for Deber and 1,900+ other verbs. Plus lessons & quizzes to help you master Spanish conjugation.
Rated 98% based on

5,291+ ratings
Download free
Struggling with Spanish conjugation? 😕 We used to too! So we built an app to take away the confusion.
After helping 50,000+ Spanish learners, we think it could help you too. Use it for free and let us know what you think.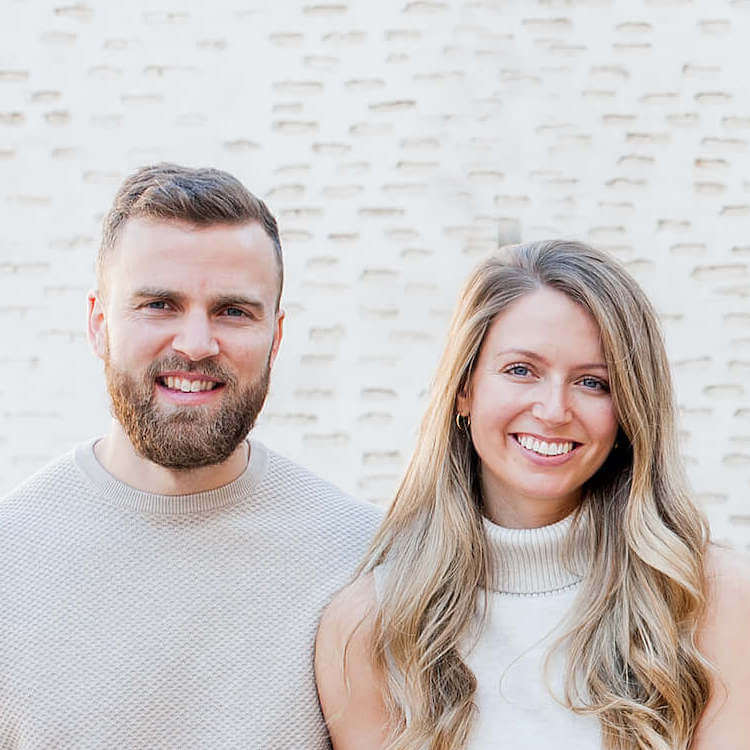 Jane & Brian
Ella Verbs 🇪🇸
P.S. It's free to start and learn the present tense. After that, you can upgrade, or for those who can't afford it, apply for the Give Back program ❤️